Winter Edition
It is time for the February quarterly update to Oracle Integration. With winter in the Northern Hemisphere, we are excited to share all our exciting
new features and improvements
.
For the latest Oracle Integration update
please register
for the Webcast on March 17th 2022. If you want to let us know how much you are enjoying this newsletter or If you have anything you would like us to feature in a future edition, message us via
LinkedIn
or
twitter
using hashtags #OracleIntegration.
Please feel free to forward this newsletter to anybody who may be interested and invite them to subscribe too.
February 2022 Oracle Integration Update
by Antony Reynolds
It is time for the February quarterly update to Oracle Integration. With holidays over and winter upon us here in the Northern Hemisphere, Bluebell the cat is pleased to share all our new features and improvements. Note that testing is still underway for these features and, although unlikely, it is possible that some will not meet our quality standard and be deferred to a later release.
Oracle Named a Leader for Five Consecutive Years by Gartner
Oracle enables business process automation in th
Oracle today announced that it has been named a Leader in 2021 Gartner "Magic Quadrant for Enterprise Integration Platform as a Service (EiPaaS)" report for the fifth consecutive year.
Customer Success Stories
How Oracle Integration is benefiting customers
If you would like to share your story in a future newsletter feel free to get in touch.
Heathrow Airport has implemented a full spread of Oracle Cloud Applications, including ERP and HCM, as it looks to recover from the pandemic.
Mars Veterinary Health gains 3X performance with Oracle Integration.
Event Calendar
Attend an Oracle Integration event around the world or online.
If you would like to share your integration event in a future newsletter feel free to get in touch.
Oracle Integration Update Webcast
March 17th 2022
Attend to get the latest updates and innovations on Oracle Integration February 2022 release. Our Oracle Integration Product Manager Team will present new features, product roadmaps, discuss upcoming innovations and provide guidelines to help you adopt these quickly within your organization.
Discover Financial Services - best practices & lessons learned
April 20th 2022
Learn how leading brands benefit from Oracle Integration as the foundation for digital business.
Accelerate your multicloud modernization with prebuilt connectivity to any SaaS, on-premises, and custom applications. Jump-start your Oracle ERP, HCM, and CX projects with embedded best-practice integrations, easy-to-use recipes, and business accelerators.
Barrick Gold modernizes HCM
April 20th 2022on-demand
Fortune favors the fast because growth requires agile delivery of innovations that are designed for enterprise scale. Join us to learn how Barrick Gold successfully simplified their recruit to pay processes with Oracle HCM Fusion and non-Oracle ERP using Oracle Cloud Infrastructure (OCI) integration services.
Oracle Integration Updates
Want to publish your best practice article & news in the next newsletter? Please feel free to send it via
Twitter
#PaaSCommunity
.
Modernize faster with 4 integration design patterns
February 23 2022
IDC's Maureen Fleming and Oracle executives will share practical insights into top cloud integration patterns and explore how they simplify end-to-end process automation spanning applications and data analytics with a live demo and Q&A.
The OIC ecosystem - Integration & OCI Services - an Overview
by Niall Commiskey
Customers buy solutions not products - OIC is the solution for connecting your apps, extending your apps, gaining business insight into your business processes, creating net new web and native mobile apps on top of your app apis. But what if OIC is not enough for some use cases?
Bulk integration between HCM Oracle SaaS and Snowflake
by Gabriele Cannas
With this OIC integration solution, we will go through the configuration steps needed to leverage the OIC native HCM adapter, to retrieve data generated by HCM extractions and load them into Snowflake datawarehouse.
We need your help!
Gartner Peer Insights
Your opinion is important to us, and we value your feedback. Please take a moment to write a review on Gartner Peer Insights about your experience with Oracle Integration. Reviews are anonymous and take approximately 10 minutes to complete.
As a thank-you, once your review is published, you'll receive 3-months access to Gartner Peer Insights Plus. Please note that Gartner Peer Insights Plus is currently not available to consultants, systems integrators, or technology providers.
Additional Resources for Oracle Integration
Subscribe to the Oracle Integration Newsletter
To receive this newsletter automatically each quarter, press the subscribe button below. Feel free to share this newsletter and invite your colleagues to subscribe too.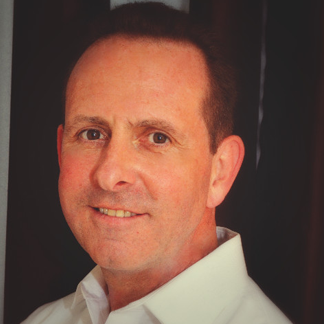 Daryl Eicher
Product Marketing Director