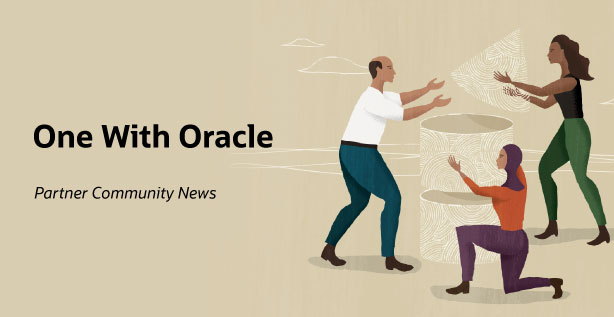 Access
this
update online anytime
The Referral & Influence Incentive rewards OPN Members for referring business to Oracle and influencing the customer's choice towards Oracle. This incentive (subject to
these
requirements) has been available in several regions and product areas and was expanded to Japan and APAC countries in December.
Vivian Vasquez, Global Partner Program & Experience
Show Your Customers the Latest and Greatest by Refreshing Your
Demo Services
Pod to the Newest Version
Please log a Demo Services Support ticket for your demo pod to be refreshed with the latest Fusion Applications Horizontal 22DD02 GSI version. Benefit from its new content, product release, and infrastructure. If you don't have a demo pod, reach out to
PartnerHelp
and they will guide you through the process. You may also watch the replay of the latest Demo Services Office Hours and find out how you can obtain a demo pod including ERP, SCM, HCM & Engagement Cloud.
Brigitte Calot, Oracle Demonstration Services
New Training Courses to Help You Deliver Demos and POCs: Oracle Partner
Luna Labs
Luna Labs are free trainings to help you build proof-of-concept (POC) projects with real hands-on examples. These will help you deliver strong demonstrations for your customers. See the many Luna Lab courses available to you through the OPN Learning Center.
Carmen Dumitrascu, Oracle Partner Enablement
Included are updates in: Enterprise Performance Management, Supply Chain & Manufacturing, Human Capital Management, Sales, Service, Marketing, and Industry Applications. Great news, a
Readiness App
has also been launched! You can now select the products and functional areas to generate a customized summary report for any of the recent updates.
Lisa Chang, Oracle Applications Product Management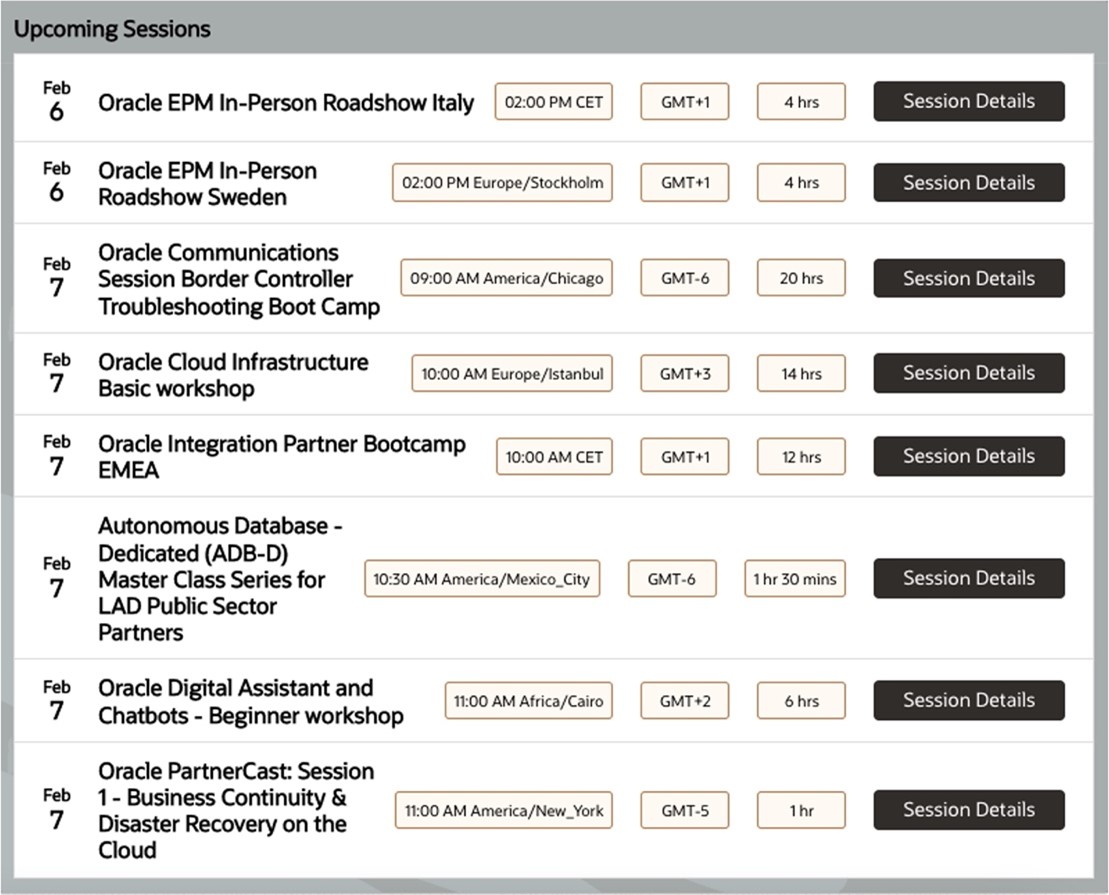 BUSINESS DEVELOPMENT READINESS
For: Partners with Sell Expertise in Oracle Java SE Subscription to Public Sector. On 24 February 2023, this new SKU, which includes a new employee metric, updated pricing and triage support, will become available for resell by Oracle Partners. This will be the only SKU going forward for all New Java SE Subscription transactions.
Thomas Harris, Java Business Development
Oracle's definition of "public sector" has been updated to better align with global anti-corruption laws, including the U.S. Foreign Corrupt Practices Act and the U.K. Bribery Act. The updated definition will be applied to North American accounts effective February 1, 2023.
Learn
if this update impacts your business.
See the new comprehensive Partner Sales Playbook for MySQL HeatWave and take the
2023 Sales Specialist Learning Path
to gain the foundational knowledge to better prepare you to discuss and position MySQL HeatWave to your customer base. Learn about market trends and how you can wrap up your services and drive new revenue streams!
Deborah Stracher Weis, MySQL Partner Marketing
Oracle Linux parts will have a single pricing metric of Physical CPU pair, eliminating the concept of Limited/Unlimited subscriptions and the need to count/track physical servers ("systems"). A customer will instead buy a subscription for Support for each CPU pair that will run Oracle Linux or Verrazzano.
Ashok Das, Linux Sales
Distribution Agreements that align to Sell Expertise are now included in the Qualifier section on the Expertise Dashboard. This will make it much easier to know when distribution agreements expire and avoid disruptions to their ability to transact.
Susan Freiwald, Global Partner Program & Experience
Whether you are just beginning your journey with Oracle Premier Support or are already well on your way, these new webpages will guide you through program requirements to sell, renew, or deliver support to customers.
Matt Preheim, Support Sales Global Operations
As of December 18, 2022, in certain countries, TDD applies to public sector transactions on which Oracle grants a non-standard discount to a partner. In addition, Oracle has created a new and simplified Partner Declaration Form, available on OPN in multiple languages. This new Partner Declaration Form, along with the end-user contract, must be submitted in a specific way depending on whether the order is submitted online or offline.
Insider tip: Use the Search in the
Partner Community
to get answers to your partner questions!
Don't Have OPN Access?